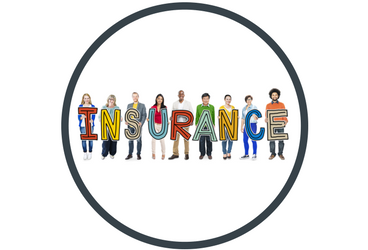 Addiction Treatment Insurance Guide
There are 14,500 (NIDA) addiction treatment facilities in the U.S. According to the Treatment Research Institute, 80% are outpatient facilities, 10% in-patient facilities, and 10% are methadone clinics.
Out-of-pocket expenses for in-patient substance use disorder treatment can range from $10,000 a month at standard substance treatment facilities to up to $80,000 a month at luxury substance treatment facilities. While free programs and public services are available through community health centers, for the average individual seeking treatment, speaking with your insurance provider and locating an in-network provider, where available, will be essential to the treatment and recovery process.
In this article learn:
The right questions to ask your insurance provider about coverage of addiction treatment.
How to locate an eligible provider near you and obtain in-network provider lists.
How to appeal insurance company denials of coverage.
Insurance terminology with a glossary of the Top 20 Insurance-related terms.
ADDICTION TREATMENT INSURANCE COVERAGE
Insurance for addiction treatment is complex (to say the least). Based off insurance deductibles and amount of coverage included in any particular plan, insurance providers will cover widely variable amounts of overall addiction treatment costs. This can lead to varying coverage of: lengths of stay (day limits), stages of treatment (detoxification vs. on-going or continuing care), levels of care (inpatient vs. outpatient), and contacted providers (in-network vs. out-of-network status and a facilities individual insurance acceptance policy).  See glossary of terms below that you will want to familiarize yourself with BEFORE calling your insurance company.
CONTACTING YOUR INSURANCE COMPANY PRE-TREATMENT
Call the Member Services department at your insurance company to learn more about addiction treatment options. Have ready your insurance card and membership identification number ready. Take notes and write down the name of the member representative who you are speaking to and the date of the call. Do not be afraid to ask questions and clarify new terminology.
In speaking to your insurance provider:
1. Find out your plan type:
INSURANCE PLAN TYPES

Exclusive Provider Organization (EPO): A managed care plan where services are covered only if you use doctors, specialists, or hospitals in the plan's network (except in an emergency).
Health Maintenance Organization (HMO): A type of health insurance plan that usually limits coverage to care from doctors who work for or contract with the HMO. It generally won't cover out-of-network care except in an emergency. An HMO may require you to live or work in its service area to be eligible for coverage. HMOs often provide integrated care and focus on prevention and wellness.
Point of Service (POS): A type of plan where you pay less if you use doctors, hospitals, and other health care providers that belong to the plan's network. POS plans require you to get a referral from your primary care doctor in order to see a specialist.
Preferred Provider Organization (PPO): A type of health plan where you pay less if you use providers in the plan's network. You can use doctors, hospitals, and providers outside of the network without a referral for an additional cost.
Medicaid plans vary, as individual states establish and administer their own Medicaid programs and determine the type, amount, duration, and scope of services within broad federal guidelines, with some services being essential or mandatory, and others being optional benefits. View the list of mandatory medicaid benefits.
Medicare plans vary, and can range greatly in coverage depending on whether you have original medicare, medicare advantage, additional prescription drug coverage, or medicare supplement insurance policies (medigap). Watch more on the different medicare options. 

SOURCE: Healthcare.gov
2. Request the details of your coverage: lengths of stay, stages of treatment, levels of clinical care, and contracted (in-network) providers.
Note: Requirements may be different depending on whether you are seeking detox, outpatient or partial hospitalization, residential or inpatient treatment.
Learn more about: the levels of clinical care
3. Indicate a search radius for eligible providers.
Search in your current state (or close neighboring states) to avoid addiction tourism, the practice of sending patients out of their home states to receive treatment.
4. Inquire about prior authorization, pre-approval, or need for referral.
5. Find out your "maximum out-of-pocket expense" for addiction treatment, and the costs and co-pays associated with different treatment options.
6. Request to be sent the insurance provider's criteria for determining "medical necessity" for addiction treatment coverage.
7. Request to be emailed a list of in-network treatment providers.
IN-NETWORK PROVIDER LISTS

Insurance companies can provide lists of in-network providers for addiction treatment.

Insurance companies can pull multiple different lists of eligible facilities based off of different key words. Ask them to pull a list for "substance use facility" and another list for "opioid (insert primary substance) treatment program," or "co-occurring disorder treatment."

In-network provider lists are often long and provide few details on the specifics of the treatment provided, and may require contacting or researching each provider on the list individually.
LOCATE AN ELIGIBLE PROVIDER NEAR YOU
Another resource to locate potential addiction treatment providers near you (to potentially present to your insurance company), is the Addiction Resource Hub. The Hub can also be used to gather more information on potential treatment providers, after one has received an in-network provider list from their insurance company.
ADDITIONAL RESOURCES THAT MAY BE WORTH ASKING ABOUT:
*** It is sometimes possible to contact your insurance company directly with a desired treatment facility or provider to inquire about coverage status of that particular provider. If that particular provider is not covered under your plan (i.e. out of network, etc.) the insurance company may be able to present you with a comparable in-network option.
*** Some insurance companies also have what are called "behavioral health advocates" that may be able to assist you in locating the appropriate treatment provider.
APPEALS TO INSURANCE (denials of coverage)
More than 20% of appeals in denial of coverage cases are successful in favor of the covered individual. While first level appeals to insurance providers have low success rates, those rates of success increase with subsequent appeals.
Generally, an appeal must be officially denied before one will be eligible to appeal services or treatment at a higher level. Individuals should preserve all coverage information, call notes, all insurance provider correspondence, and name of member representative(s) that you speak with in order to support an appeals claim. All of this information should be kept together so that you are able to reference during every communication with the plan. Expect the appeal process to range in length, from an expedited or urgent case of 24 to 72 hours, to a standard appeal that takes 30 to 60 days.
There are two main types of appeals:
Internal Appeals are typical for initial (first) and second level appeals and include: parity appeals, expedited or standard clinical utilization management appeals (e.g. medical necessity appeals), and administrative/grievance procedure appeals (e.g. scope of coverage dispute related to plan documents)
External Appeals include: external review appeals, regulator complaints, accreditation audits, arbitration hearings, and judicial hearings
BEFORE FILING AN APPEAL
Healthcare providers often disagree with insurance companies on coverage. Before filing for an appeal, check to see if your provider has had a "peer-to-peer" direct conversation with the insurance medical director who made the denial.
FILING AN APPEAL
Ask your healthcare provider for a statement of medical necessity.
To file an appeal, it is important to obtain a copy of the plan's Summary Plan Description (SPD), benefit & plan coverage documentation, plan terms & conditions & terms, medical necessity criteria or clinical guidelines used for determinations of benefits for mental health & substance use disorder conditions.
Decide which kind of appeal you will file for:

Medical necessity or clinical appeals address appropriateness of care (e.g. length of stay or level of care)
Administrative appeals address whether the recommended care is covered under the insurance policy plan

Collect and submit all appropriate medical records.
Write and submit a personal summary letter detailing medical necessity and defense of care coverage.
Individuals are generally allowed 1-2 internal appeals with their insurance company. If appeals are denied in the internal process, individuals may appeal to an external third party. The individuals health insurance company is required under law to explain to the individual how to initiate the next steps of an external appeal.
In the case of internal denial, individuals are also highly encouraged to file a complaint with their local state insurance commissioner to leverage all legal safeguards.
Successful appeals adhere to a particular plan's individual appeals process and time-frame, are factual and clearly state the appeals intent (to appeal a denial), and remain focused throughout the ensuing, often lengthy process.
GLOSSARY OF THE TOP 20 INSURANCE-RELATED TERMS
Adverse Determination

Any action by a health plan that denies or limits payment for the requested behavioral or medical treatment or services.

Appeal

A legal right for an insured individual, their provider or an authorized representative to seek relief against a health plan or third party determination to deny or limit payment for requested behavioral or medical treatment or services.

Arbitration

An often binding process for the resolution of disputes outside of courts.

Balance Billing

The amount you could be responsible for (in addition to any co-payments, deductibles or coinsurance) if you use an out-of-network provider, which may represent the fee for a particular service that exceeds what the insurance plan allows as the charge for that service.

Claim

A bill (or invoice), typically in a standardized form, containing a description of care provided, applicable billing codes and a request for payment, submitted by the provider to the patient's insurance company (or the plan's third party administrator).

Appealing a Claim: The process to seek reversal of a denied behavioral health or medical claim. Most insurance carriers have their own process and timeline, but are subject to state and federal regulations.

Classification

One of the six categories of benefits governed by the Mental Health Parity and Addiction Equity Act (MHPAEA) of 2008 (e.g., in-network inpatient, out-of-network inpatient, in-network outpatient, out-of-network outpatient, emergency room and prescription drugs).

Clinical Appeal

An appeal that involves a "medical-necessity determination" or other issue related to the medical appropriateness of care.

Co-Payment

A dollar amount that an insured patient is expected to pay at the time of service.

Deductible

A dollar amount an insured patient must pay before the insurer will begin to make benefit payments.

Denial

Refusal of a request for payment or reimbursement of behavioral health or medical treatment services.

Non-payment of a claim for reimbursement of behavioral health or medical services delivered to the insured patient. The insurance company must inform the patient of the non-payment of the claim and explain why the services are not being reimbursed.

Exclusions

Specific conditions, services, treatments or treatment settings for which a health insurance plan will not provide coverage.

Explanation of Benefits

A statement sent from the health insurance company to an insured member listing services that were billed by a health care provider, how those charges were processed, the total amount paid and the total amount of patient responsibility for the claim.

Medically Necessary

Health care services that are clinically indicated for the diagnosis and/or treatment of a medical or behavioral health condition.

An appeal filed when the health plan has denied payment or reimbursement for level of care or service based on a "lack of medically necessity." Synonymous with clinical utilization management appeals.

Network (e.g. In-Network, Out-of-Network)

The group of physicians, hospitals and other medical care professionals that a managed care plan has contracted with to deliver medical and/or behavioral health services to its members.

Physicians, hospitals, facilities and other health care providers that are not contracted with the plan or insurer to provide health care services at discounted rates. Depending on an individual's plan, expenses incurred by services provided by out-of-plan health care professionals may not be covered or may be only partially covered.

Pre-Authorization

Confirmation of coverage by the insurance company for a service or product before receiving the service or product from the medical provider. This is also known as prior authorization.

Provider Payment

The amount of money paid to the health care provider by the insurance company for services rendered.

Treatment Limitations

Quantitative Treatment Limitation (QTL)

Limits based on frequency of treatment, number of visits, days of coverage or days in a waiting period. A limitation that is expressed numerically, such as an annual limit of 50 outpatient visits.

Non-Quantitative Treatment Limitation (NQTL)

Any non-financial treatment limitation imposed by a health plan that limits the scope or duration of treatment (i.e. pre-authorization, medical necessity, utilization review, exclusions, etc.).

Usual, Customary and Reasonable Fees (UCR)

Often defined as the average fee charged by a particular type of health care practitioner within a geographic area for a particular type of service. These fees are sometimes used by insurers to determine the amount of coverage for health care services provided by out-of-network providers. The insured may be responsible for any copayment, coinsurance and deductible, as well as any remaining portion of the provider's fee that is not covered by the UCR fee.

Reason Codes

A letter or number system typically presented and defined at the bottom of an Explanation of Benefits (EOB) used to explain how the insurance claim was processed and why the insurance company denied all or part of your claim.

Summary Plan Description (SPD)

A description of the benefits included in your health plan.
Special thank you to contributors Carol McDaid & Holly Strain of Capitol Decisions.