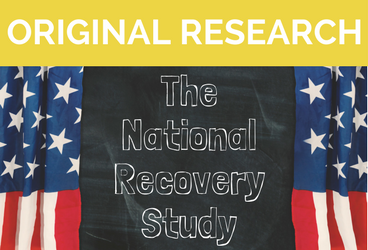 Mar 5, 2018 The National Recovery Study in 30 Seconds
The public health impact of opioids, alcohol, and other drug addiction are daily headlines, but what about recovery? This study looks at the first-ever nationally representative sample of individuals who have resolved a significant problem with alcohol and other drugs.
Read More
Next: Road to Recovery Round Table: Findin...