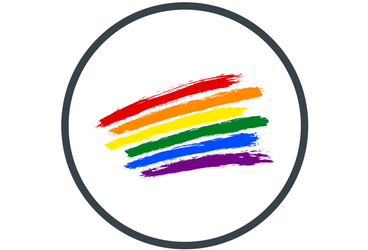 LGBTQ+ & Recovery
LGBTQ+ stands for Lesbian, Gay, Bisexual, Transgender, Queer, or Other.
It is estimated that 30% of LGBTQ+ individuals suffer from some form of addiction, compared to 9% in the general population.
Roughly 4% of Americans identify as lesbian, gay, bisexual, or other (LGB+), and are statistically at higher risk for substance use disorder development than those who identify as heterosexual. Gay, lesbian, and bisexual individuals are roughly 18% more likely to have alcohol addiction, 20% more likely to have drug use disorder, and 5.9% more likely to misuse prescription medications.
Despite recent advances, sexual minorities are a historically underrepresented group both socially and politically, and continue to face significant stigma and discrimination. Multiple subgroups exist within the LGBTQ+ community, and each group holds its own individual sensitivities and unique needs that may need to be addressed in order to achieve long-term recovery.
According to the new National Recovery Study data, approximately 12% of the 22.35 million Americans who have resolved a significant problem with alcohol or other drugs identify as LGB+.
LGBTQ-SPECIFIC SENSITIVITIES:
CO-OCCURRING DISORDERS

STIGMA & DISCRIMINATION

HEALTHCARE INEQUALITIES

SEXUALLY TRANSMITTED INFECTIONS

HOMELESSNESS
SUPPORTIVE MEASURES FOR LGBTQ+ IN TREATMENT
It is important to keep in mind that there are multiple pathways to recovery and that each individual with substance use disorder manages differently. Treatment programs should address the specialized needs of members of the LGBTQ+ community for a more well-rounded and inclusive path to recovery. This would include clinician sensitivity to the additional stigma/discrimination that such individuals may face in addition to their substance use disorder and creating a truly person-centered approach to addressing their needs more effectively. More studies are needed that examine LGBTQ+ identity as a factor that might exacerbate relapse risk and to understand the mechanisms by which this may occur.
SUPPORTIVE THERAPIES

FAMILY THERAPIES

LGBTQ+ SPECIFIC

HEALTHCARE
RESEARCH NOTE
The study of addiction medicine and sexual minorities has faced challenges in issues of disclose (percentage of individuals who have, or have not "come out") and in variance of vernacular, acronyms, and meaning assigned to describe the different LGBTQ+ subgroups. More research on addiction and this important subgroup is needed.
RESOURCES FOR LGBTQ+ 
CITATIONS
Research Citations

Additional Citations