Overcoming Stigma, Ending Discrimination Webcast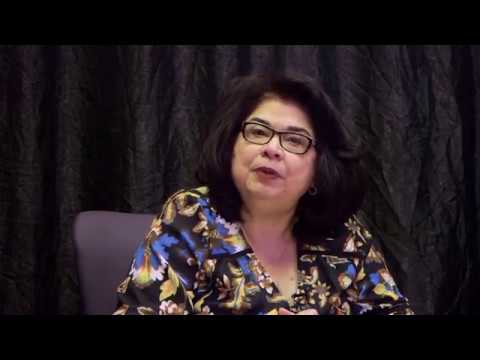 As part of a free 4-part webcast series entitled, The Power of Perceptions and Understanding. The Substance Abuse Mental Health Administration and the Recovery Research Institute teamed up to present:
Overcoming Stigma, Ending Discrimination
This webcast explores how stigma and discrimination perpetuate negative perceptions and biases about individuals suffering from substance use disorder. The panel of experts also discuss the courses of action the healthcare community can take to decrease stigma and biases in order to better meet the needs of those they serve. For more information visit: https://www.samhsa.gov/power-perceptions-understanding/webcasts
EXPERT PANEL INCLUDES: 
CORRIE VILSAINT, PhD, is a Post-Doctoral Research Fellow at Harvard Medical School and Massachusetts General Hospital. At the Recovery Research Institute she specializes in study design and measurement. Corrie completed her Ph.D. in Community Psychology at the University of Virginia. Her research has focused on racial disparities as outcomes of substance use, the recovery process, and advanced statistical applications including Item Response Theory.
KEN LEONARD, PhD, is the Director of the University at Buffalo Research Institute on Addictions
and Research Professor of Psychiatry at the Jacobs School of Medicine and Biomedical Sciences at the University at Buffalo.
MICHAEL BOTTICELLI is the Executive Director of the Grayken Center for Addiction Medicine at Boston Medical Center and a Distinguished Policy Scholar at the Johns Hopkins Bloomberg School of Public Health in Baltimore. He served as the Director of National Drug Control Policy at the White House under President Obama. He was the first person to hold the position who was also in long-term recovery from a substance use disorder and who came from a public health background.
JOHN KELLY, PhD, ABPP is the Elizabeth R. Spallin Associate Professor of Psychiatry in Addiction Medicine at Harvard Medical School – the first endowed professor in addiction medicine at Harvard. He is also the founder and Director of the Recovery Research Institute at the Massachusetts General Hospital (MGH), the Program Director of the Addiction Recovery Management Service (ARMS) and the Associate Director of the Center for Addiction Medicine at Massachusetts General Hospital.
MORE FROM THIS SERIES
Why addiction is a "disease" and why it's important
Reducing discriminatory practices in clinical settings
A future without discrimination and discriminatory practices